Boat excursion to Rödhamn
Datum: Montag 22 jun 2020 - Montag 17 Aug 2020
Karte anzeigen
Day excursions with skipper Westberg and his boat Fiskelyckan. If you are longing for going out in the Åland archipelago you should go with skipper Westberg who has day excursions to the little island Rödhamn, outside Mariehamn.
Rödhamn consists of the smaller islands Långö, Gloskär and Rödö and was the last, safe harbor before the ships went out to the open sea on their journey between Sweden and Finland. Here you´ll find a little chapel, an old pub, a pilot house and a radio-beacon.

The boat excursions starts in Fiskehamnen (Korrvik, about 2,5 km south of city center) on Mondays between 22 June – 17 August 2020. Duration about 3 hrs.

It´s possible to go on the excursions during the spring and autumn, please contact the skipper directly by email: bo-erik.westberg@hotmail.com or Åland Travel: booking@visitaland.com for reservations.

Due to safety reasons the skipper reserves the right to cancel excursions in case of bad or stormy weather.
Mehr anzeigen
Bed & Breakfast
Entfernung: 735 Meter
Mit seiner schönen Aussicht auf das Meer, bietet Ihnen die Pension Solhem eine günstige Unterkunft in der schönen Natur, nahe der Schiffahrtsstadt Mariehamn. Das Zentrum von Mariehamn liegt nur 3 km entfernt.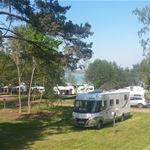 Campingplätze
Entfernung: 1,5 km
We offer camping in a beautiful and child-friendly environment with a variety of activities for the whole family. Gröna Udden belongs, with its splendid location in Mariehamn at the beach of the city bay, to the most beautiful locations in the city. The distance to the town center is just a few minutes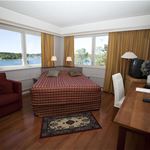 Hotels
Entfernung: 1,7 km
Hotel Adlon is our cozy family hotel in Mariehamn's western harbor, located close to the ferry terminal with walking distance from city center and sightseeing.