Indigo Restaurang & Bar
Adresse: Nygatan 1, 22100 Mariehamn
Karte anzeigen
Adresse: Nygatan 1, 22100 Mariehamn

Indigo is a typically unique Scandinavian restaurant situated in the old brick house in the very heart of Mariehamn. We opened the restaurant in 2004 and have since been specialized in creating hearty, delicious food in combination with excellent beverages from all over the world.

Our dining room on the ground floor seats 80-100 guests. Monday to Friday we offer lunch from 11 am to 3 pm. Choose from our daily lunch menu or the weekly à la carte choice. Contact us for lunch options in English or special requests. You can enjoy our à la carte menu during Monday to Saturday from 5 pm.
In the summer we are open every day for lunch as well as dinner in our restaurant or outside on our warm and sunny patio. We strongly recommend reservations during weekend nights!

In our bar on the upper floor you can enjoy lunch during weekdays and our weekly renewed Bistro menu in the evenening. The gastro pub atmosphere is laid back and our friendly staff will make sure you get a perfect bite to eat as well as a splendid drink to go with it! Our house burger is quite famous and don't miss out on our special after work offers on Fridays!

We are happy to offer you a cooling spot in the shade on our patio during those hot summer days. Cooling drinks from the outdoor bar and crisp dishes are our speciality in the summer, whether you are looking for that perfect club sandwich with home made fries, a fresh caesar salad or just an espresso! Our patio is open every day from 11 am to 2 am.

We offer full catering with staff at you desired location as well as inhouse in our restaurant or bar. Our bar area seats about 100 guests and is also a great venue for special arrangements like press conferences, meetings or exhibitions for up to 200 guests. Contact us for your special requests.

Welcome to Indigo!
Mehr anzeigen
Hotels
Entfernung: 83 Meter
A four-star hotel with all sorts of opportunities! Relaxation, pleasure or conference? At Hotell Arkipelag you will stay next to the sea while being right in the heart of Mariehamn. A delicious breakfast buffet and a morning sauna are included.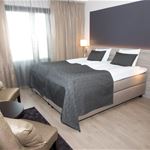 Hotels
Entfernung: 287 Meter
Hotel Pommern is located in central Mariehamn, with easy access to shopping, sightseeing, bars and nightlife. Pedestrian street, playgrounds and beaches are all close by. Welcome to our family hotel!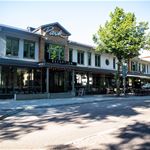 Hotels
Entfernung: 302 Meter
Welcome to the friendly Park Alandia Hotel, a family-owned hotel in the centre of Mariehamn, and within a couple of minutes' walk from the harbours, shopping, restaurants, cafés, entertainment and activities.