Adresse: Getavägen 196 , 22410 Godby

Micro brewery Stallhagen was established 2004 by a group of local beer enthusiasts. Today the company has over 1600 shareholders. The name Stallhagen is derived from the former royal property where the brewery is located in Grelsby. Stallhagen's high quality hand made beers have quickly become popular in Åland, Finland and Sweden. Stallhagen produces over 500 000 liters beer/year and is Finland's fourth largest micro brewery.

Stallhagen's business idea is to develop and market creative hand-crafted premium beers both in bottle and on tap. Apart from the year-round selection of quality beers the company brings out a varying line of specialty beers and prize-winning seasonal beers.
The saying in beer circles goes: anybody can brew beer but only a few make good beer. With a master's touch Stallhagen's brewmaster Mats Ekholm crafts unique beers; perfectly balanced, thoughtfully composed with a pleasing harmony of taste, color and delicate aroma.
Stallhagen produces 12-20 different beers/year, e.g.: Delikat, Honungsöl, Baltic Porter, US Red Ale and Julbock.

Stallhagen has reconstructed one of the world's oldest beers. In 2010 five bottles of 170 years old beer were salvaged from a 1840s shipwreck in the Åland archipelago. The beers were analyzed with the idea of a re-creation. Stallhagen presents – Historic Beer 1842 – the first re-created beer in replicated hand-blown glass bottles.
In the brewery building is also PubStallhagen, that serves food, arranges brewery tours and beer tastings.


Mehr anzeigen
Über diese Aktivität
Telefonnummer Reservierung

Telefonnummer

Email

Startseite

Links
Bed & Breakfast
Entfernung: 6 km
Saltvik B&B is located in the old, tradition-filled Husmoderskolan in Åland. An excellent place to stay, especially for families with children and all others, wishing to relax in peace and quiet. You easily reach us by bike, motorcycle or car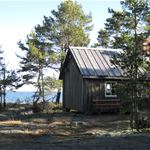 Ferienhäuser
Entfernung: 14,6 km
Sviskär is an island of 28 acres in the north of the Åland archipelago. Sviskär is a haven for those seeking tranquility and the simple life. Here you can take a break and just listen to the sounds of nature during a couple of days. The island is small enough to take a walk around it.There is no electricity on the island.
Hotels
Entfernung: 8,1 km
Bastö Hotell & Stugby is located in the middle of the beautiful Åland Islands. It is surrounded by warm sea gulfs, bathing coves and smooth red cliffs.
 Bastö Hotell & Stugby is near all the tourist attractions on the island, and there's a swimming beach only 100m away. The distance from the ferry terminal and airport to Bastö is 28 km. Individuals or groups, old or young, this is a place you cannot m