Adresse: 22100 Mariehamn

Do you want to try something new that everyone knows what is but few actually have tried and that is a guarantee for great fun? Then you should rent a Segway PT. Segway is a two-wheeled battery-powered vehicle with a range of over 35 km.
Drive it on our fenced track or take a trip in the area. If you lean forward, backward or sideways, the technology will detect it immediately and compensate movement to go in that direction just to the speed you want. Everyone can learn to drive a Segway and there is probably no other vehicle that you learn to drive faster than a Segway. A few minutes of instructions and you are ready to go.

Our campground hosts will give you a short or long introduction. When you feel safe, you can go on your own.

The most common question we get is: How does it work? The technology is quite complex but in simple terms, there are five electrostatic gyros that detect the terrain's inclination 100 times per second.

The technology of the Segway consists of intelligent sensors and a control system that keeps the balance and allows one to ride on two wheels. The maximum speed of a Segway is 20 km / hour.
Mehr anzeigen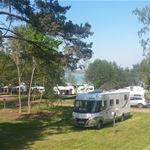 Campingplätze
Entfernung: 29 Meter
We offer camping in a beautiful and child-friendly environment with a variety of activities for the whole family. Gröna Udden belongs, with its splendid location in Mariehamn at the beach of the city bay, to the most beautiful locations in the city. The distance to the town center is just a few minutes
Hotels
Entfernung: 1,1 km
A four-star hotel with all sorts of opportunities! Relaxation, pleasure or conference? At Hotell Arkipelag you will stay next to the sea while being right in the heart of Mariehamn. A delicious breakfast buffet and a morning sauna are included.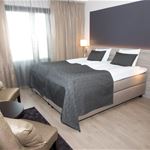 Hotels
Entfernung: 1,1 km
Hotel Pommern is located in central Mariehamn, with easy access to shopping, sightseeing, bars and nightlife. Pedestrian street, playgrounds and beaches are all close by. Welcome to our family hotel!