International Dog Show 2019
Category:
Events, Family, Sport, [...]
Date: Saturday 28 sep 2019
- Sunday 29 Sep 2019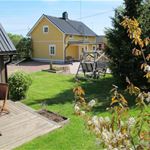 Bed & Breakfast
Distance: 3.5 km
Welcome to our estate with a guest house, cottages, bakery and a café. We have a central location in Eckerö. Within walking distance you can reach a golf course, a family park with a restaurant, the local church and to a lake. There is a bus stop just nearby which can take you to Mariehamn, the city in Åland. We offer accommodation in 4 rooms in the guesthouse, or one of our 5 cottages om the property. Breakfast, linen, towels, cleaning and wifi is always included in the price. The breakfast is served in our pavilion next to the bakery, where we offer a good and rich breakfast of local products and freshly baked bread.
Campsites
Distance: 6.7 km
Motorhomes and caravans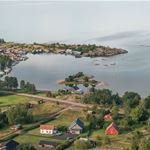 Accommodation
Distance: 404 meters
You stay near Käringsund, idyllically located in the west on the coastline by the old fishing village. Here you can stay comfortable and all our houses are well equipped to a high standard. Choose from rural charm and high-class in a private beachfront location.