Katrina kammarmusik 2020 "The Wind and the Tree"
Erkki Melartin (1875-1937): String Trio, Op. 133 (1926-27)
Ture Rangström (1884-1947): Den mörka blomman (text. Bo Bergman)

1. Den mörka blomman
2. Bön till natten
3. Vinden och trädet
4. Avskedet
5. Trädet som dör
Arvo Pärt (f. 1935): "Spiegel im Spiegel"
Johannes Brahms (1833-1897): Violin Sonata No.1 in G Major, Op. 78 "Regensonate"
Anna Laakso (piano), Henninge Landaas (viola), Tuuli Lindeberg (soprano), Kati Raitinen (cello),
Janne Rättyä (accordion), Cecilia Zilliacus (violin)
Phone number
358 401649310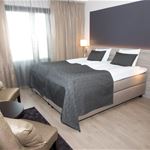 Hotels
Distance: 278 meters
Hotel Pommern is located in central Mariehamn, with easy access to shopping, sightseeing, bars and nightlife. Pedestrian street, playgrounds and beaches are all close by. Welcome to our family hotel!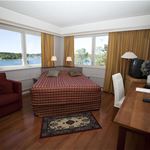 Hotels
Distance: 455 meters
Hotel Adlon is our cozy family hotel in Mariehamn's western harbor, located close to the ferry terminal with walking distance from city center and sightseeing.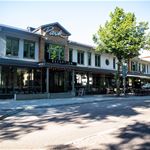 Hotels
Distance: 308 meters
Welcome to the friendly Park Alandia Hotel, a family-owned hotel in the centre of Mariehamn, and within a couple of minutes' walk from the harbours, shopping, restaurants, cafés, entertainment and activities.