Rockoff Festival 2018
Category:
Events, Music, Nightlife
The nine-day Rockoff Festival is arranged in the town centre of Mariehamn.

Concerts 2018
20 July Anastacia
21 July Mustasch, Moneybrother, Anis Don Demina
22 July Chris Kläfford, Kaliffa (DJ-set)
23 July Sabina Ddumba, Samir & Viktor, Refreshments, Louisiana Avenue
24 July Hov1, Miss Li
25 July Kapten Röd, Mendez, Joakim Lundell
26 July Mando Diao, Petter
27 July Tungevaag & Raaban, LBSB
28 July Freddy Kalas, Seeb



Hotels
Distance: 137 meters
Our hotel is situated right next to the shopping street in the town centre of Mariehamn. We are in walking distance from the harbours, the shops, night clubs and sights.
Hotels
Distance: 257 meters
A four-star hotel with all sorts of opportunities! Relaxation, pleasure or conference? At Hotell Arkipelag you will stay next to the sea while being right in the heart of Mariehamn. A delicious breakfast buffet and an evening sauna are included.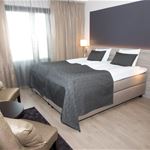 Hotels
Distance: 244 meters
Hotel Pommern is located in central Mariehamn, with easy access to shopping, sightseeing, bars and nightlife. Pedestrian street, playgrounds and beaches are all close by. Welcome to our family hotel!