Christams buffet at restaurant Seagram in Föglö
Category:
Family, Events, Nightlife
Date: Friday 1 dec 2017
- Sunday 10 Dec 2017
The Christmas buffet is served on 1-3 and 8-10 December 2017 at restaurant Seagram in Degerby, Föglö.

Table bookings by phone +358 18 51092 or info@seagram.ax

The ferry trip to Degerby takes about 25 minutes from Svinö harbour in Lumparland on the main island of Åland (approx. 30 km east of Mariehamn). You can leave the car in Svinö harbour, as the restaurant is located only 150 metres from the ferry harbour in Degerby. For timetables, please visit www.alandstrafiken.ax
Bed & Breakfast
Distance: 170 meters
Welcome to the Åland archipelago and Degerby Mat & Café in Föglö. This is the place where you can enjoy a good meal or have a coffee. Here you can also stay overnight in one of the four rooms.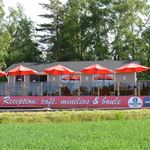 Cottages
Distance: 9.2 km
Svinö stugby is situated in a peaceful and park-like nature in the southeast part of Åland Islands (Lumparland). Svinö offers accomodation in lodges of different standards, from basic campinglodges to modern houses with fully equipped kitchen. We offer more than 70 beds.
Cottages
Distance: 14.2 km
Villa Kommodor is located in the archipelago of the Åland Islands and can be reached by car from Mariehamn harbour in approximately 30 minutes and from Långnäs harbour in approximately 10 minutes.