Running contests: Kanonloppet och Ålandsmarschen
Date: Saturday 13 oct 2018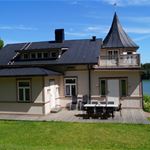 Cottages
Distance: 5.1 km
Our Towerhouse is an old house with lots of charm. Towerhouse is located in Saltvik next to a lake connected to the sea, splendid sea view, big garden, own jetty and beach.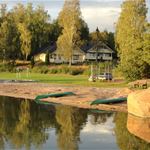 Cottages
Distance: 4.9 km
Hjortö cottages & logvillas - Tornvillan
Cottages
Distance: 4.8 km
Björkbacken's cottages are located in the middle of the Åland Islands in Bamböle, Finström, by a sheltered bay. Here you can enjoy your holiday in the beautiful and peaceful surroundings.