Paddelboden - Course 2: Paddling techniques
Date: Sunday 22 jul 2018
- Sunday 5 Aug 2018
Paddelbodens course in paddling techniques is for you who has passed the introductory course or have equivalent experience and would like to get more out of your paddling.
During the course we will work with your paddle technique to make your kayaking both enjoyable and less stressful. We analyze the most basic techniques as forward paddling, stop and reverse and paddling with control. You will also practice to edge your kayak, lateral movement and to keep and regain balance with the help of various support techniques. As in all our courses, you will also practice rescues.

Kayak, paddle, life jacket, spraydeck is included.

Location: Paddelboden, about 2 km south of Mariehamn centre.
Time: 10:00-17:00
Price: € 130/person
Number of participants: 2-8 persons

To attend this course you need to have knowledge equivalent to course 1.

The course is available on Sundays: 8 July, 22 July and 5 Aug 2018.


IMPORTANT INFORMATION:

We reserve the right to cancel the excursion due to bad weather. We also reserve the right to refuse participation if necessary.

- if you are under the age of 18: a parental consent is required to be able to participate

- all participants in the activities arranged by Paddelboden needs to:

- have an accident insurance
- be sober
- be physically and mentally prepared for the event
Date

Time

Arena/Place

Sunday 22 jul 2018
10:00

- 17:00

Paddelboden
Sunday 5 aug 2018
10:00

- 17:00

Paddelboden
Street address 1
Lervik
Postal code
22100
City (address)
Mariehamn
Phone number (booking)
358 1814757
Phone number
358 4573433933
Website
http://paddelboden.com
Hotels
Distance: 2.6 km
Our hotel is situated right next to the shopping street in the town centre of Mariehamn. We are in walking distance from the harbours, the shops, night clubs and sights.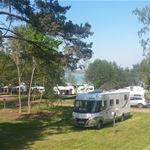 Campsites
Distance: 1.9 km
We offer camping in a beautiful and child-friendly environment with a variety of activities for the whole family. Gröna Udden belongs, with its splendid location in Mariehamn at the beach of the city bay, to the most beautiful locations in the city. The distance to the town center is just a few minutes stroll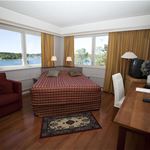 Hotels
Distance: 2.5 km
Hotel Adlon is our cozy family hotel in Mariehamn's western harbor, located close to the ferry terminal with walking distance from city center and sightseeing.