Paddelboden - SUP introduction
This introduction is for you who has stood on a board just once or twice or for you who has never done that.
During this course we will take it step by step towards standing on the board and practice forward paddling technique and how to turn the board. After the instruction you will get an opportunity to continue SUP-boarding on your own in the bay for one more hour.

Board and wetsuit is included.

Location: Paddelboden, Lervik, about 2 km south of Mariehamn centre.
Time: 09:00-10:00, you can use the SUP-board until 11:00
Price: € 40/person
Number of participants: 2-8 persons

The course is available on Wednesdays from 27 June until 29 Aug 2018.

IMPORTANT INFORMATION:

We reserve the right to cancel the excursion due to bad weather. We also reserve the right to refuse participation if necessary.

- if you are under the age of 18: a parental consent is required to be able to participate

- all participants in the activities arranged by Paddelboden needs to:

- have an accident insurance
- be sober
- be physically and mentally prepared for the event
Date

Time

Arena/Place

Wednesday 22 aug 2018
09:00

- 10:00

Paddelboden
Wednesday 29 aug 2018
09:00

- 10:00

Paddelboden
Street address 1
Lervik
Postal code
22100
City (address)
Mariehamn
Phone number (booking)
358 1814757
Phone number
358 4573433933
Website
http://paddelboden.com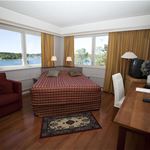 Hotels
Distance: 2.5 km
Hotel Adlon is our cozy family hotel in Mariehamn's western harbor, located close to the ferry terminal with walking distance from city center and sightseeing.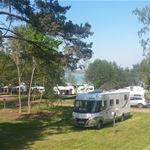 Campsites
Distance: 1.9 km
We offer camping in a beautiful and child-friendly environment with a variety of activities for the whole family. Gröna Udden belongs, with its splendid location in Mariehamn at the beach of the city bay, to the most beautiful locations in the city. The distance to the town center is just a few minutes stroll
Hotels
Distance: 2.6 km
Our hotel is situated right next to the shopping street in the town centre of Mariehamn. We are in walking distance from the harbours, the shops, night clubs and sights.