Åland Maritime Museum: Faith, Hope and Love - sailor tattoos
Category:
Events, Exhibitions
With a collection of old tattoo motifs we tell the stories of why sailors got tattooed and about the symbolism of the motifs. These motifs are experiencing a revival today, often called 'Old School'. But do they carry the same meanings? Who chooses the butterfly, who the pin-up and who the tall ship? And where is the naked man?

Faith, hope and love is produced by the Maritime Museum in Stockholm and displays a selection of tattoo motifs from their rich collection. The exhibition is on display 7 March 2018 - 28 February 2019.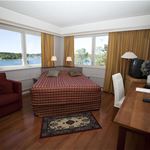 Hotels
Distance: 268 meters
Hotel Adlon is our cozy family hotel in Mariehamn's western harbor, located close to the ferry terminal with walking distance from city center and sightseeing.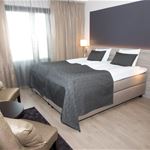 Hotels
Distance: 710 meters
Hotel Pommern is located in central Mariehamn, with easy access to shopping, sightseeing, bars and nightlife. Pedestrian street, playgrounds and beaches are all close by. Welcome to our family hotel!
Hotels
Distance: 779 meters
Our hotel is situated right next to the shopping street in the town centre of Mariehamn. We are in walking distance from the harbours, the shops, night clubs and sights.