Axtours.ax
Address: Storagatan 14, 22100 Mariehamn
Show map
Address: Storagatan 14, 22100 Mariehamn

Axtours.ax är en resebyrå som riktar sig till företag, organisationer och din närmaste vänkrets men även till privatpersoner.

En resa består inte enbart av en transport från A till B. Vi tror att du vill uppleva och se mycket på din destination. Vi arrangerar med hjälp av våra samarbetspartners resor till hela världen – vi har flera års erfarenhet av lyckade arrangemang. En av våra specialprodukter är kryssningar.

Hos Axtours kan du även boka dina affärsresor och privatresor. Vi hjälper dig att boka din resa till bästa pris efter de önskemål du har. Vi ordnar med flyg, båt, hotell, hyrbil och tåg.

Vi önskar alla kunder välkomna att ta kontakt med oss.
Show more
About this activity
Contact person email
Website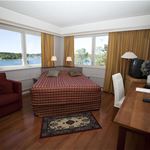 Hotels
Distance: 339 meters
Hotel Adlon is our cozy family hotel in Mariehamn's western harbor, located close to the ferry terminal with walking distance from city center and sightseeing.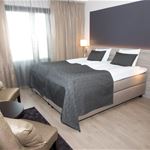 Hotels
Distance: 397 meters
Hotel Pommern is located in central Mariehamn, with easy access to shopping, sightseeing, bars and nightlife. Pedestrian street, playgrounds and beaches are all close by. Welcome to our family hotel!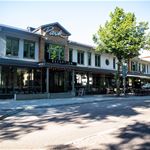 Hotels
Distance: 411 meters
Welcome to the friendly Park Alandia Hotel, a family-owned hotel in the centre of Mariehamn, and within a couple of minutes' walk from the harbours, shopping, restaurants, cafés, entertainment and activities.