Mariehamn museum
Address: Ålandsvägen 42, 22100 Mariehamn
Show map
Address: Ålandsvägen 42, 22100 Mariehamn

År 1987 påbörjade en grupp pensionärer i Mariehamn arbetet med att åskådliggöra hur staden såg ut på 1920-talet. Stadsområdet bestod då av två till tre kvartersrader på vardera sidan om huvudesplanaden som binder ihop hamnarna på östra och västra sidan av det en kilometer breda stadsnäset.

Under ett drygt kvartsekel har Nybyggarne, som gruppen kallar sig, byggt upp en miniatyrmodell av den gamla bebyggelsen inom detta område. Mer än 600 byggnader har tillverkats i en skala där meter blivit centimeter.

Mariehamns stad fick modellen i gåva av Nybyggarne. Efter att ha förvarats i tillfälliga utrymmen donerades modellen år 2014 åt kommerserådet Anders Wiklöf, som för ändamålet iordningställt ett permanent museiutrymme i Mathis-Hallens källarvåning i hörnet av Norragatan-Ålandsvägen. Där visas modellen Mariehamn på 1920-talet för allmänheten sedan sommaren 2015.

Välkommen till Mariehamnsmuseet för att se Mariehamn på 1920-talet!

ÖPPETTIDER 2020

15 juni–15 augusti dagligen kl. 12–16.

Specialutställning sommaren 2020
Mariehamn i konsten 1861–1945
Det gamla Mariehamn sett med konstnärsögon

Miniatyrstadens vänner r.f. och Mariehamnsmuseet uppmärksammar att det förflutit 150 år sedan den åländske arkitekten Lars Sonck föddes.
Show more
About this activity
Opening hours
15.6.–15.8. daily at 12–16. Other times: only for booked groups .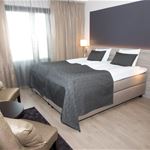 Hotels
Distance: 22 meters
Hotel Pommern is located in central Mariehamn, with easy access to shopping, sightseeing, bars and nightlife. Pedestrian street, playgrounds and beaches are all close by. Welcome to our family hotel!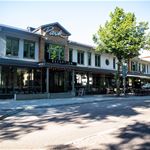 Hotels
Distance: 157 meters
Welcome to the friendly Park Alandia Hotel, a family-owned hotel in the centre of Mariehamn, and within a couple of minutes' walk from the harbours, shopping, restaurants, cafés, entertainment and activities.
Hotels
Distance: 373 meters
A four-star hotel with all sorts of opportunities! Relaxation, pleasure or conference? At Hotell Arkipelag you will stay next to the sea while being right in the heart of Mariehamn. A delicious breakfast buffet and an evening sauna are included.