Fishing license Lemböte
Date: Thursday 23 jul 2020 - Friday 1 Jan 2021
Show map
Book now - choose start date and product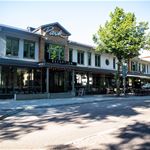 Hotels
Distance: 3 km
Welcome to the friendly Park Alandia Hotel, a family-owned hotel in the centre of Mariehamn, and within a couple of minutes' walk from the harbours, shopping, restaurants, cafés, entertainment and activities.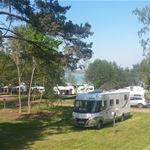 Campsites
Distance: 2 km
We offer camping in a beautiful and child-friendly environment with a variety of activities for the whole family. Gröna Udden belongs, with its splendid location in Mariehamn at the beach of the city bay, to the most beautiful locations in the city. The distance to the town center is just a few minutes stroll
Bed & Breakfast
Distance: 2.2 km
Pensionat Solhem offers an affordable stay close to nature and a beautiful sea view near the shipping town Mariehamn. The town centre is just 3 km's away.