Ytternäs sportfält
Address: Västra Ytternäsvägen , 22100 Mariehamn
Show map

Address: Västra Ytternäsvägen , 22100 Mariehamn

På Ytternäs sportfält - även kallad Bomans ängar - finns två fullstora gräsplaner med tillgång till omklädningsrum och övrig service från intilliggande Baltichallen.

Runt anläggningen löper en 1,85 km lång barkbelagd och belyst motionsslinga - Röda banan - som under årets snöfyllda månader är försedd med skidspår.
Show more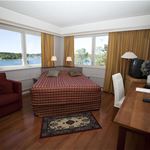 Hotels
Distance: 1.5 km
Hotel Adlon is our cozy family hotel in Mariehamn's western harbor, located close to the ferry terminal with walking distance from city center and sightseeing.
Bed & Breakfast
Distance: 1 km
Pensionat Solhem offers an affordable stay close to nature and a beautiful sea view near the shipping town Mariehamn. The town centre is just 3 km's away.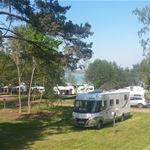 Campsites
Distance: 1 km
We offer camping in a beautiful and child-friendly environment with a variety of activities for the whole family. Gröna Udden belongs, with its splendid location in Mariehamn at the beach of the city bay, to the most beautiful locations in the city. The distance to the town center is just a few minutes stroll