Nåtö − wooded meadows with stunning wildflowers
Show map
Nåtö is a wooded meadow and one of Åland's most diverse and richest type of habitat. Wooded meadows were common in Åland until the late 1800s, but changes in farming have led to the disappearance of most of these areas. Nåtö has flowering meadows with e.g. wild orchids, old pastures, coastal meadows and verdant groves of hazelnut trees. Every year in July the meadows are mowed in traditional manner. Nåtö has a rich birdlife with e.g. in Finland rare spotted-nutcracker and other birds nesting in old hollow trees.

This is a nature reserve, please follow the marked trails. You may not break branches, pick berries, mushrooms, plants, mosses, lichens, fire wood or stones. From May until October there are grazing cattle in the area. Dogs must be kept on leash.

Enjoy nature! Take nothing but photos, leave nothing but footsteps.
Length: 2−3,3 km
Location: Nåtö, Lemland
Terrain: Easy, some smooth cliffs and duckboards in some places. Can be wet during some seasons.
Signposts: White-topped poles

Share your best hiking experiences on social media with #hikingaland
Show more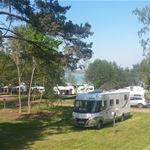 Campsites
Distance: 5.1 km
We offer camping in a beautiful and child-friendly environment with a variety of activities for the whole family. Gröna Udden belongs, with its splendid location in Mariehamn at the beach of the city bay, to the most beautiful locations in the city. The distance to the town center is just a few minutes stroll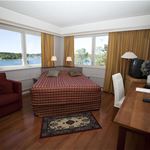 Hotels
Distance: 5.9 km
Hotel Adlon is our cozy family hotel in Mariehamn's western harbor, located close to the ferry terminal with walking distance from city center and sightseeing.
Bed & Breakfast
Distance: 3.5 km
Pensionat Solhem offers an affordable stay close to nature and a beautiful sea view near the shipping town Mariehamn. The town centre is just 3 km's away.