Boat excursions to Kobba Klintar
Address: Korrvik Fiskehamn, 22100 Mariehamn
Date: Saturday 22 jun 2019 - Sunday 18 Aug 2019
Show map
Address: Korrvik Fiskehamn, 22100 Mariehamn

Day excursions with skipper Westberg and his boat Fiskelyckan. If you are longing for going out in the Åland archipelago you should go with skipper Westberg who has day excursions to the old pilot station Kobba Klintar and to the little island Rödhamn.
KOBBA KLINTAR – is an old pilot station from 1862 and was built to assist the ships to the harbor in Mariehamn.

The boat excursions starts in Fiskehamnen (Korrvik, about 2,5 km south of city center) a few times a day between 22 June – 18 August 2019.
It´s possible to go on the excursions during the spring and autumn, please contact the skipper directly by email: bo-erik.westberg@hotmail.com or Åland Travel: booking@visitaland.com for reservations.

Due to safety reasons the skipper reserves the right to cancel excursions in case of bad or stormy weather.
Show more
Book now - choose start date and product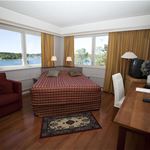 Hotels
Distance: 1.7 km
Hotel Adlon is our cozy family hotel in Mariehamn's western harbor, located close to the ferry terminal with walking distance from city center and sightseeing.
Bed & Breakfast
Distance: 734 meters
Pensionat Solhem offers an affordable stay close to nature and a beautiful sea view near the shipping town Mariehamn. The town centre is just 3 km's away.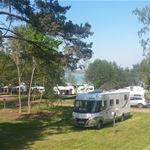 Campsites
Distance: 1.5 km
We offer camping in a beautiful and child-friendly environment with a variety of activities for the whole family. Gröna Udden belongs, with its splendid location in Mariehamn at the beach of the city bay, to the most beautiful locations in the city. The distance to the town center is just a few minutes stroll